Thermal Control Solutions
We have a diverse range of thermal control solutions commercially available for devices under test. Our products cover a huge range of applications, with our expert engineering team on hand, we are uniquely placed to meet any of your custom thermal control needs. Our new "Cobalt" range is our second generation of units that introduces a unique patented technology. Our key features include:
Unrivalled highly efficient thermal response with Thermo-electric Cooler, Liquid and Heater assisted technologies.

Distributed force loading between the die and substrate that prevents silicon cracking but maintains proper thermal contact.

Small footprints with excellent test interface connectivity, whether it is manual to automated, or from system level to final test handlers.

Integrated vacuum pickup.

Condensation abatement delivering superb cold test capabilities.

Test interface connectivity

Modular construction facilitating rapid customization to a wide range of packages: bare die, lidded, thin core, and ultra-small form factor devices.

Robust and reliable, with

minimum

use-cycles into the hundreds of thousands.
Whatever your requirements, make sure you talk to the global leader in thermal management of integrated circuit testing. Contact Us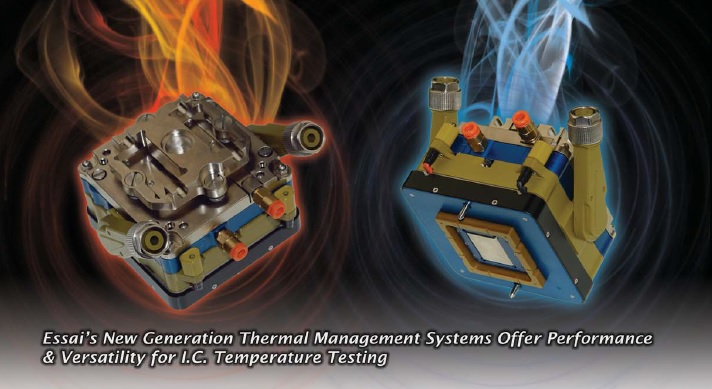 Printed Circuit Boards
Essai is a high end provider of PCB design, fabrication, assembly and test services. Our teams of highly knowledgeable electronic engineers are skilled at managing high speed digital design, rapid manufacturing and high quality assembly. Advanced Cadence EDA Tools, Allegro & Concept HDL enable us to provide our customers full front and back end design services. Constraint driven rule sets manage all design parameters including Dielectric, width, spacing, differential pairs, propagation delays and cross talk.
We are set-up to meet even the fastest of lead-times without compromising quality. We are experts in fabrication of PCBs with tight impedance tolerances, high layer count (40+), high aspect ratio (20/1+), high speed laminates, composite materials and embedded components. Our advanced pick & place equipment enabled with sophisticated vision systems allow us to rapidly assemble small and non-standard components. With on-site X-ray and optical inspection, we can quickly scrutinize all aspects of your product. All of our projects benefit from a hugely experienced staff that can cover your project from concept to production.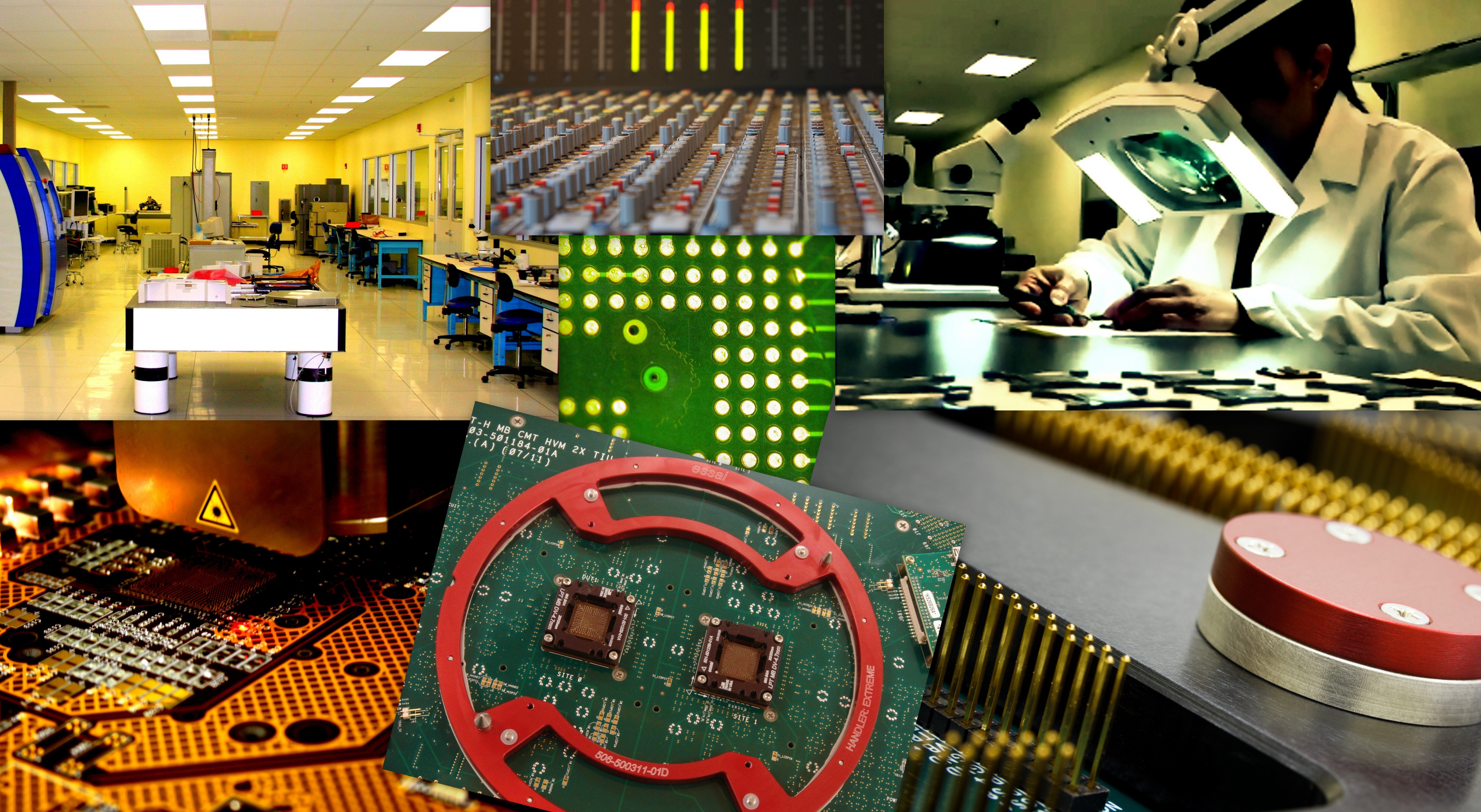 Actuation Systems
Essai delivers a range of technology options including electric and pneumatic powered actuators and advanced motion control products for commercial applications.
We have significant expertise in designing and implementing motion and control systems. Standalone units or systems integrated into existing cells are capable of operating in manual, semi-automatic and automatic modes to meet your testing and production requirements. Designs are engineered considering your application and variables such as speed, force, repeatability and other pertinent operating conditions.
The ability to think out-of-the-box, combined with our access to electro-mechanical subsystems and interconnects allows us to provide a customized solution for your needs, which target critical success factors and bring innovation to your equipment and processes.

Interconnects
Essai has a solution for all your interconnect requirements. Our experience crosses engineering validation, final testing, debug and characterization of the most advanced semiconductors, test hardware, board-to-board and automated connection cells ever developed or manufactured.
All viable contact technologies are used in order to provide the optimum high reliability solutions in record timeframes. We produce a wide range of products including proprietary spring probes, Mems contacts, elastomers, coaxial controlled impedance interconnects and low inductance pins.
Every Essai interconnect has gone through extensive reliability testing which records operating cycles and functional parameters such as force, contact resistance and deflection. Our analytical lab is instrumental in this process and utilizes the latest inspection and measurement tools which guarantee the highest performance possible and ensure we always deliver excellence.

Factory Fixtures and Test Hardware
With an unrivalled array of machinery for custom manufacturing, and an experienced engineering team, Essai provides personalized solutions for product development. Whether you need a simple component or a complex integrated system, we can design and build the implementation you require for your production, testing or validation challenge. Our custom business system, which is ISO-certified, allows rapid movement through concept, design, prototype and validation phases in alignment with a mutually determined project plan that meets your requirements.
Essai provides custom product test equipment for your manufacturing and production needs. These products are sometimes customized or automated versions of a current test process which we can develop in-house and, where applicable, combine with your current test infrastructure. Our designs are minimalistic and robust to allow for years of use and thousands of test cycles with little or no support.
We also provide Test-Driven-Development for those projects at early concept stage. We connect our teams with your innovation space and allow product requirements to be challenged earlier in the cycle. This drives innovation and allows integration to be maximized early in the development process so that verification and validation are already streamlined and your product is first to market.
Essai has a broad-range of proprietary tools across the mechanical and electrical design spheres which simulate real world challenges and help navigate to the best solution. We are experts at converting ideas into reality. With our help many ideas sketched on the back of a napkin go on to become excellent products. Our business setup facilitates a rapid turnaround of prototypes and test cycles that removes issues with unmatched efficiency and delivers superior quality. Our technology makes your technology work.