We are a cutting-edge design & manufacturing company
Since 2003, Essai has been at the forefront of developing innovative solutions for leading technology and electronics companies. These include the world's largest consumer electronics company, the world's largest semiconductor company, and significant global players across our other market sectors. Developing from process automation and validation tools for product development, Essai is now a global player in engineering solutions and rapid prototyping.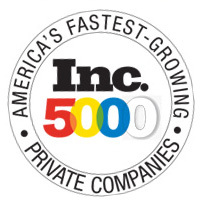 The width and breadth of our expertise, combined with advanced manufacturing capabilities, are key to making Essai the preferred engineering solutions partner for innovative companies. Bringing together first class staff, a huge array of tooling, unrivaled on-site fabrication and testing capabilities, and combining them with our unique business systems, ensures that your problem will be solved in timescales that you need - guaranteed.
Essai is not often a name you'll see on the front of a product, but for those manufacturers that work with us, it is the name associated with intrinsic quality and reliability. We work with companies wanting to rise to the challenge, deliver the best and stay ahead of the curve.
By consistently providing effective solutions to our customers' challenging requirements, we have experienced dramatic growth over the years as evidenced by our Inc. 5000 rankings. This growth has enabled us to create a robust organization that delivers cost effective solutions in rapid time frames. Our projects go a long way, and if you're working with our aerospace team, sometimes even out of this world!